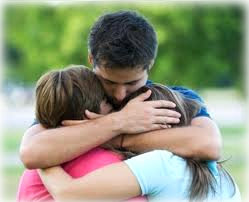 No need to carry bereavement forever, although grief is a natural and understandable state, often we hold it longer than is healthy. I will endeavour to assist you to find positive approaches to the passing and work with you to move forwards in your life. Letting go of the sadness doesn't mean you have to let go of your beloved memories, but it does allow you to prosper from the special times you had.
Pet Bereavement
Have you felt bereft since the passing of your cherished pet and you haven't been able to express your feelings to anyone regarding it? Do you feel embarrassed or fearful that you won't be understood or thought of as over sensitive? Well I would like to say here and now that;
YOUR FEELINGS ARE VALID AND AS IMPORTANT AS ANYONE'S!
The emotions felt due to the loss of an animal are often as acute as if it were loss of a family member or friend. Perhaps these feelings are triggering unresolved grief.
Please know that you don't have to live your life just getting on with things, carrying these emotions like lead weights. The great saying "time is a healer" is valid and true, however, time is also being used feeling "low and under the weather". You don't have to battle alone with your grief, help is at hand.
Realise and resolve what's really going on, I offer a combination of therapeutic approaches which can fit your special need. My insights and experiences of bereavement help me to understand and empathise with others.